Inside Primark
Primark win three awards, including the coveted Grand Prix award, at The Corporate Engagement Awards
The Corporate Engagement Awards (CEA) has named Primark's Sustainable Cotton Programme as its 'Grand Prix' winner. The CEA also awarded Primark Gold in both the Best Collaborative Approach and Best Environmental or Sustainable Programme categories, at an awards ceremony in London on 21st June.
The Grand Prix award is handed out to the best overall entry and represents the essence of what the Corporate Engagement Awards are all about – rewarding collaborative working for those who do good in business and go beyond the necessary requirements for CSR strategy.
The judges' said, "An impressive collaboration with clearly articulated benefits to the parties and the wider communities of the women" and "Good skills sharing and learning with great lasting impact".
These awards recognise the work Primark has carried out in partnership with the Self-Employed Women's Association (SEWA), and agricultural experts CottonConnect, to introduce more sustainable farming methods to female smallholder cotton farmers in Gujarat, India.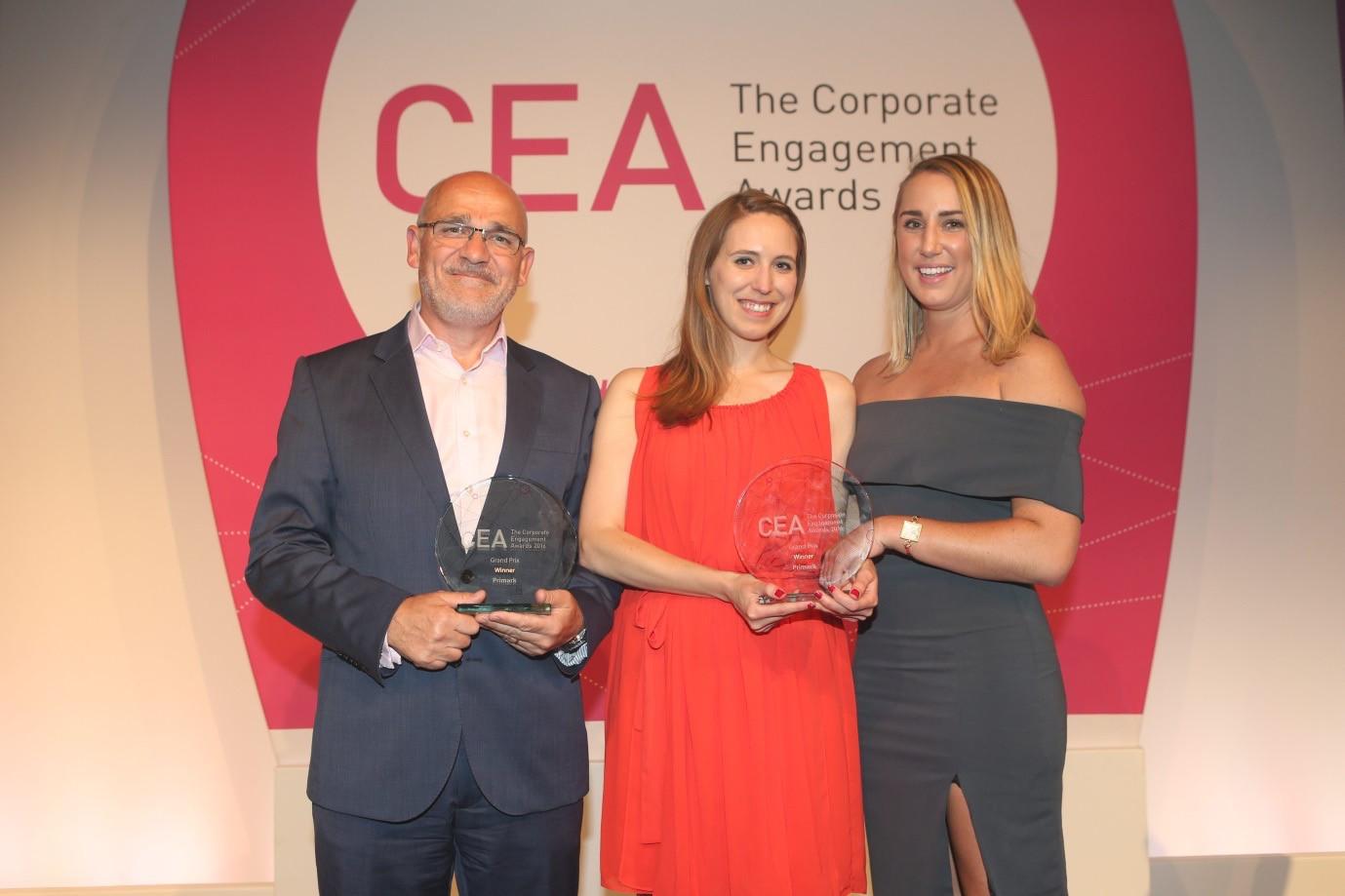 For more information on the programme visit:
2. Primark partnership with CottonConnect and the Self-Employed Women's Association
Notes to Editors
Since 2011, The Corporate Engagement Awards has recognised the most successful and innovative corporate partnerships and sponsorships, and the communication strategies around those collaborations.
http://www.communicatemagazine.com/news/2016/collaboration-and-participation/